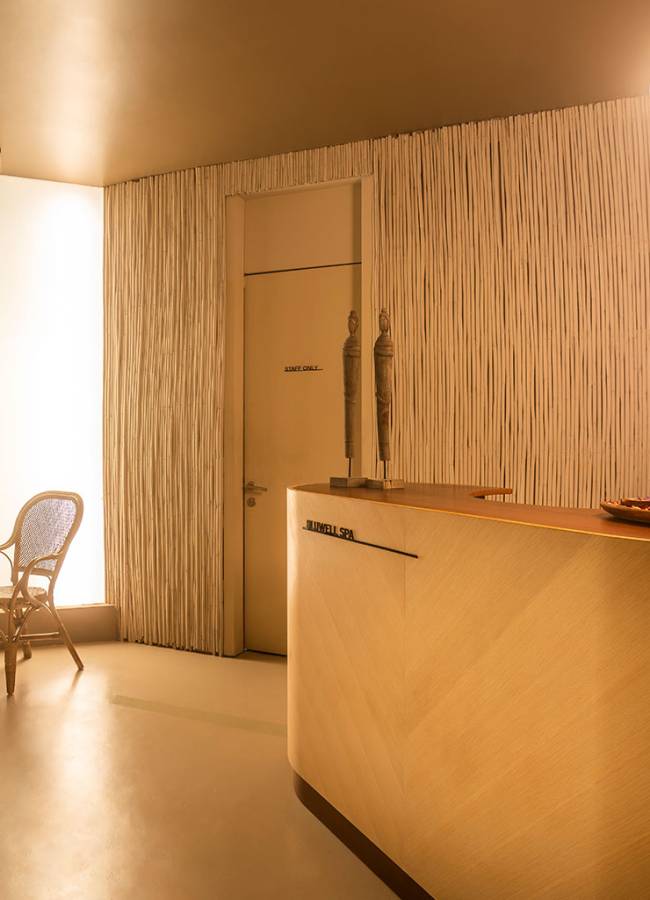 Cape Bodrum Luxury Hotel & Beach; service the concept of a healthy life beyond expectations with its the latest technological equipments, professional instructors programs, nature-inspired relaxing and purifying SPA therapies, indoor & outdoor swimming pools, sauna, steam room and hammam.
Wake up your senses, enjoy a full mind, body and spirit experience.
Let yourself enjoy an unforgettable experience of relaxation and rejuvenation  at Bluwell Spa.
Our SPA menu offers a variety of therapies for Face and Body including Hydrating therapies to recover your skin, Beach Body and Detox treatments as well as Relaxation, Deep Tissue, Aromatherapy and the BluWell Signature treatments.
EXPERIENCE FITNESS & PILATES STUDIO
CAPE SPORTS CLUB
Workout in our new and well –  equipped indoor/ outdoor fitness and pilates area offering a variety of activities to meet even your most special desires. Participate in Yoga classes, choose a competitive workout to push your limits with Cross Functional and Cycling exercises, join a Pilates session to build strength and flexibility..