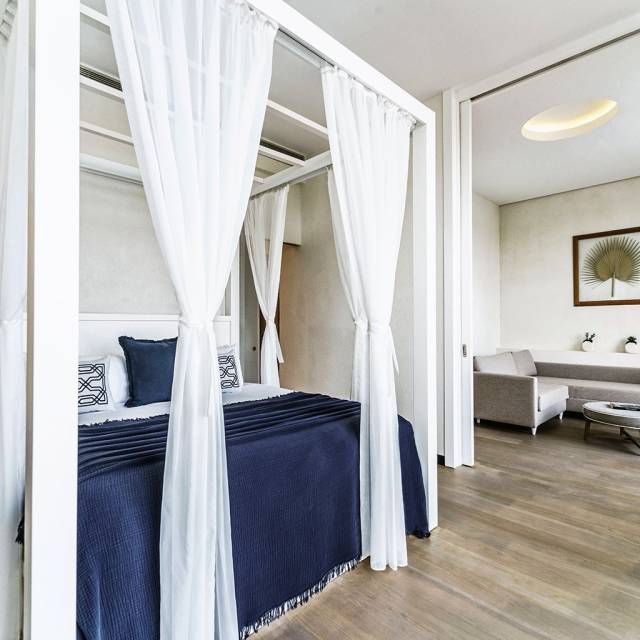 Junior Suite is designed for our honeymoon couples and guests celebrating anniversaries, tête-à-tête moments. Let us take you closer to the beauty of the Aegean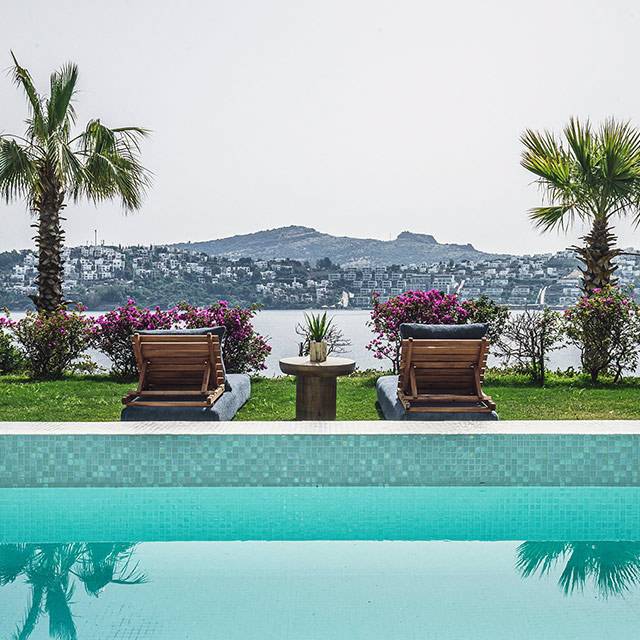 The one bedroom Exclusive Suite, with its private terrace and pool, is one of the privileged rooms of Cape Bodrum Luxury Hotel & Beach, with a magnificent pool and sea view and a retreat area opening to the blue of Gundogan Bay.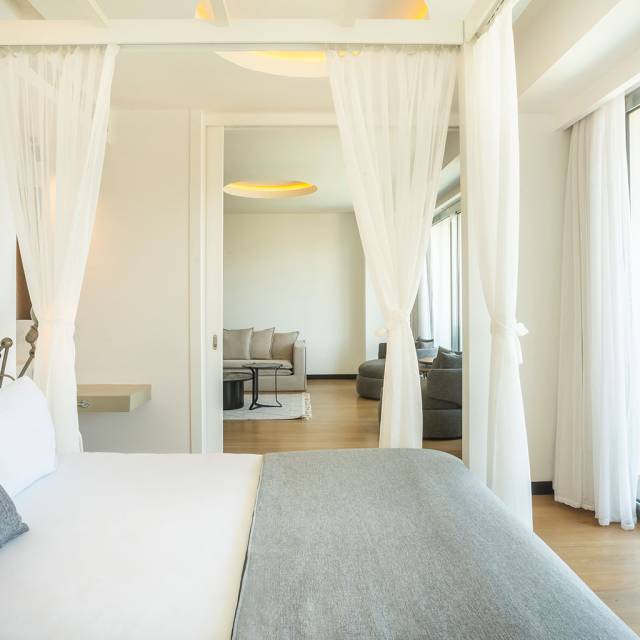 Grand Suite is located at the top floor of CAPE BODRUM, providing our guests with a sophisticated decoration, with tasteful touches everywhere..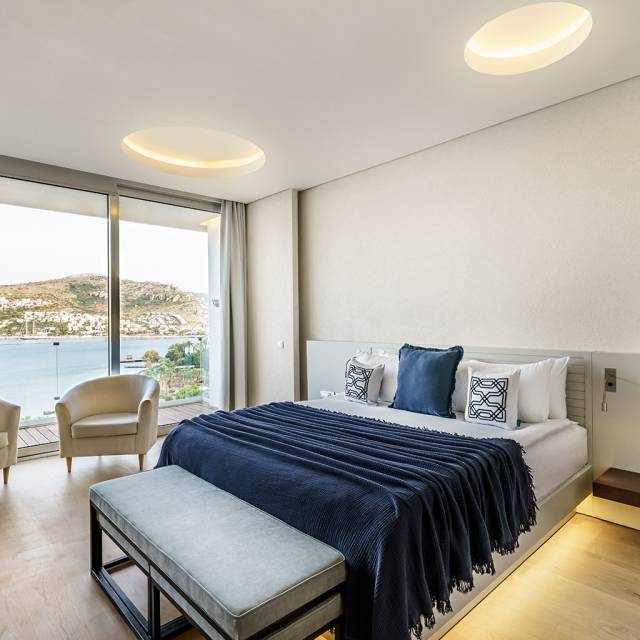 Suite with two separate bedrooms and one living room, graciously decorated to accommodate a couple, a family or a group of friends.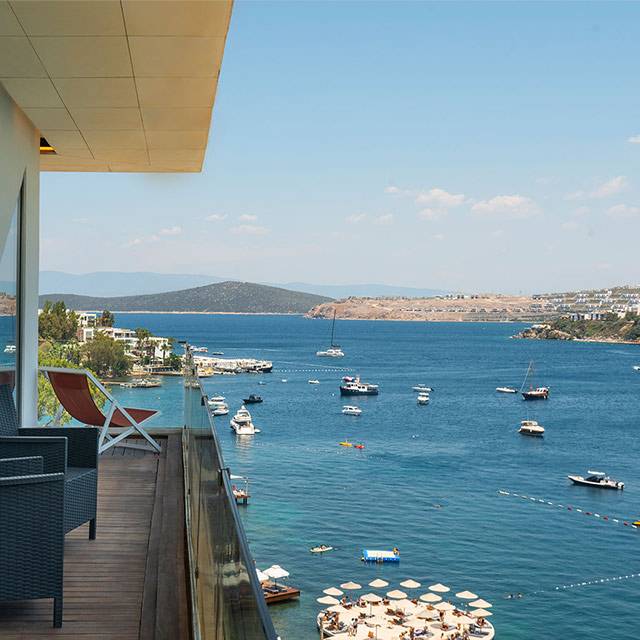 An excellent suite with a panoramic view of the Aegean Sea, inviting you to a contemporary odyssey, to follow dreams and enchanting realities.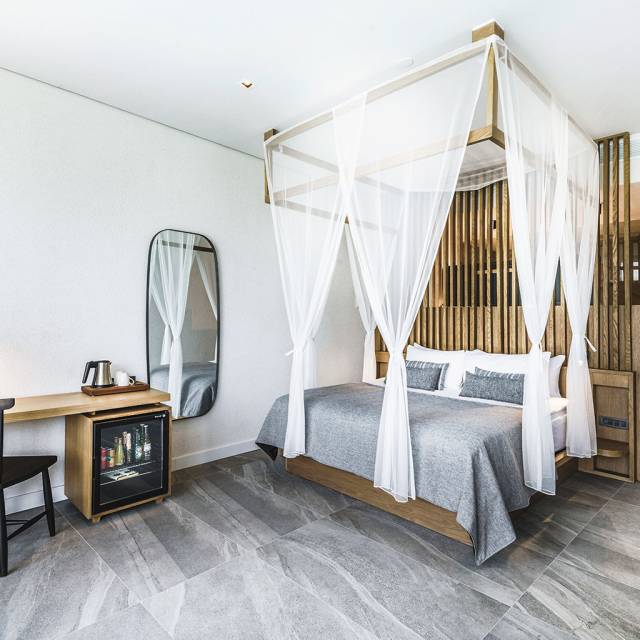 Exclusive Suite – Two Bedroom, one of the top offers by the CAPE BODRUM, provides the impeccable comfort and relaxation in one.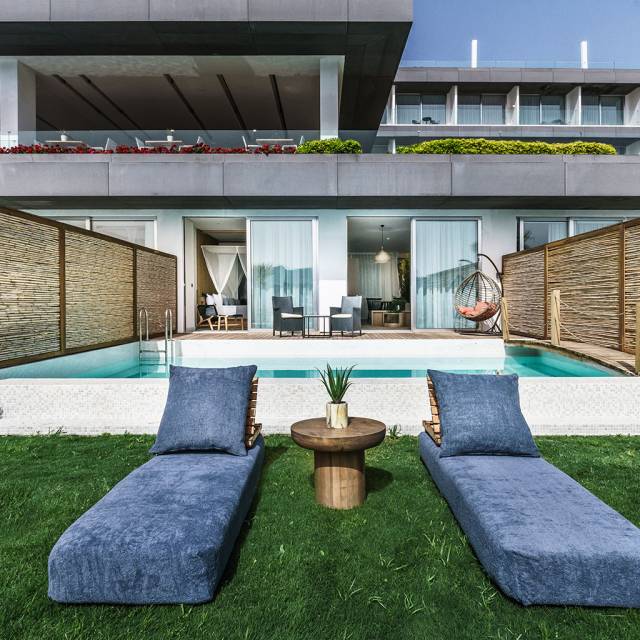 Presidential Suite at CAPE BODRUM simply surpasses your expectations; with a private pool, well-tended garden, king size bed, the Presidential Suite complements perfectly to large families' comfort and relaxation.