Our beach with pristine waters offers sunbathing and relaxation at its best. This idyllic scene is complemented by soft music and delicacies offered.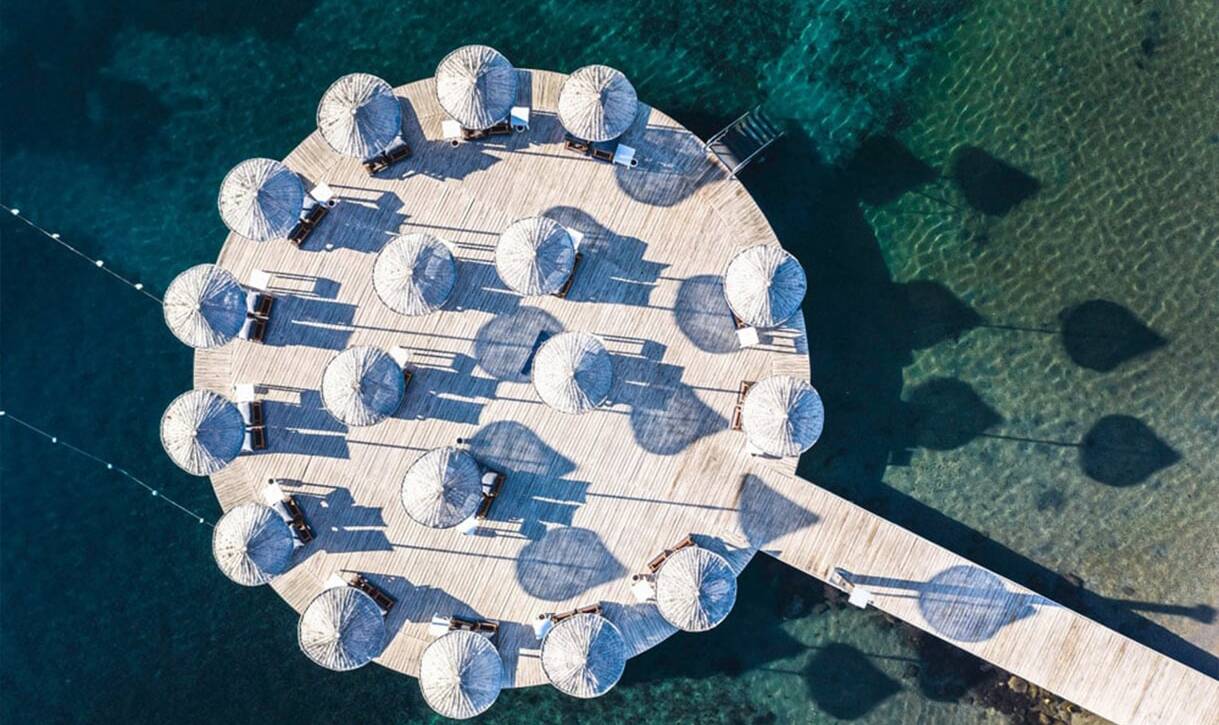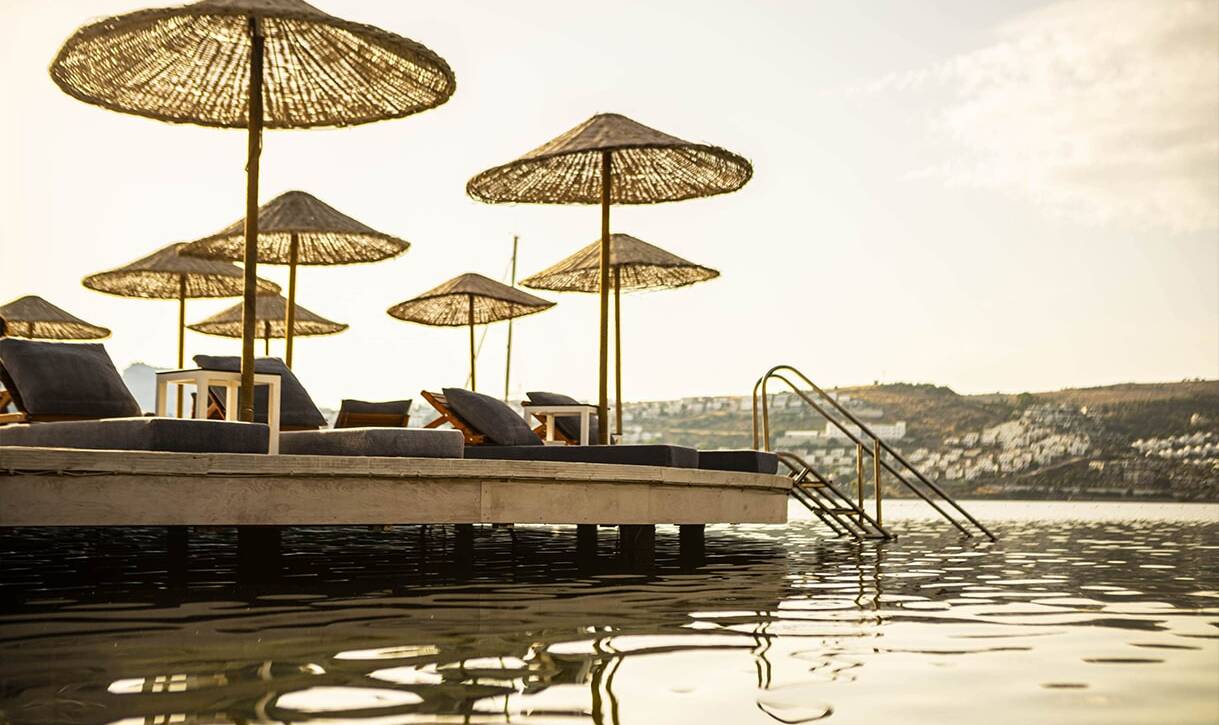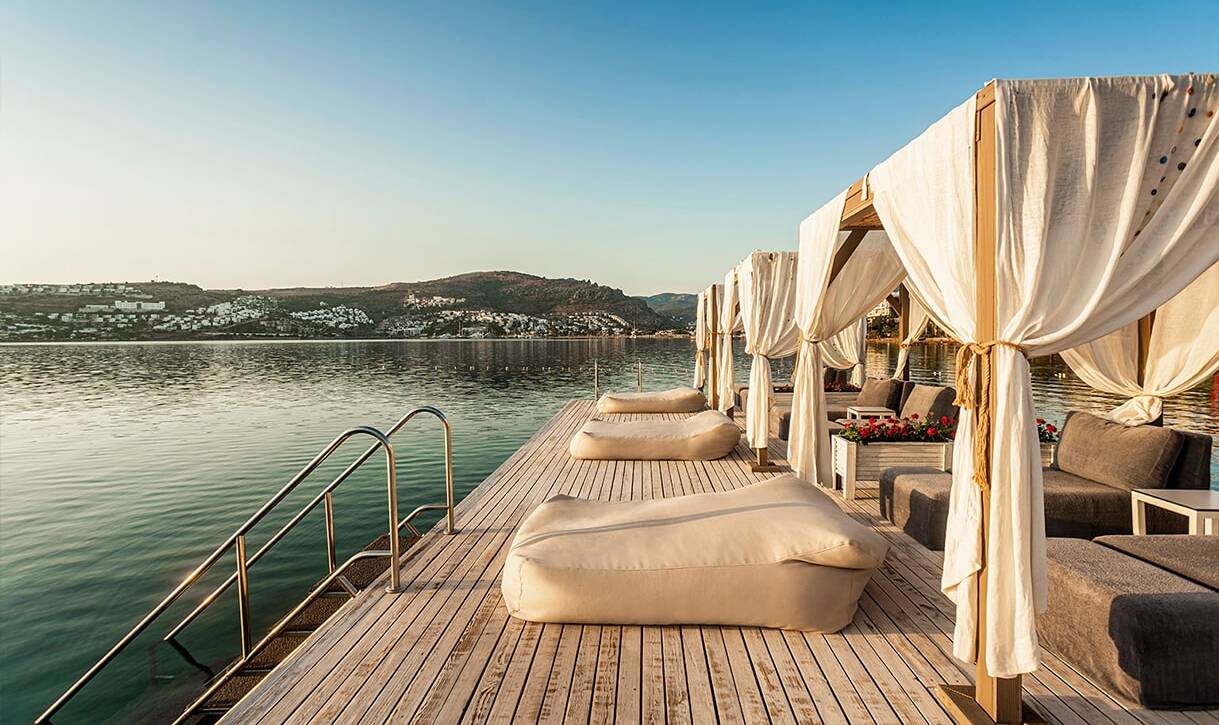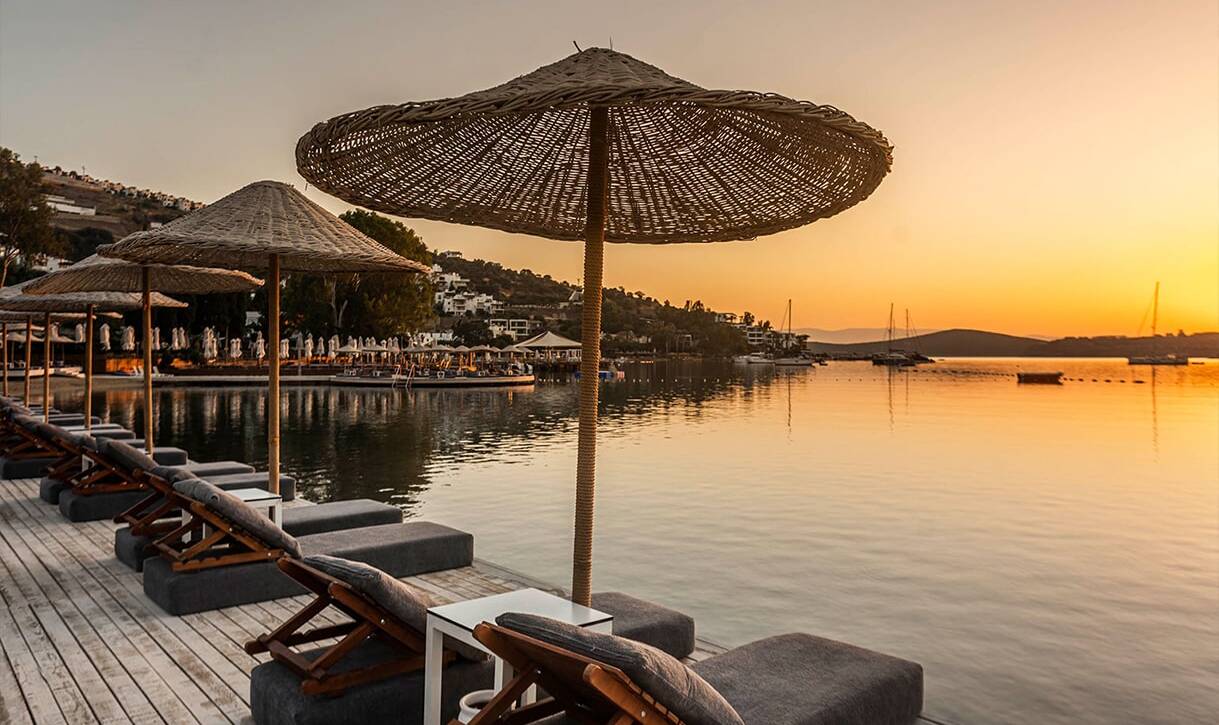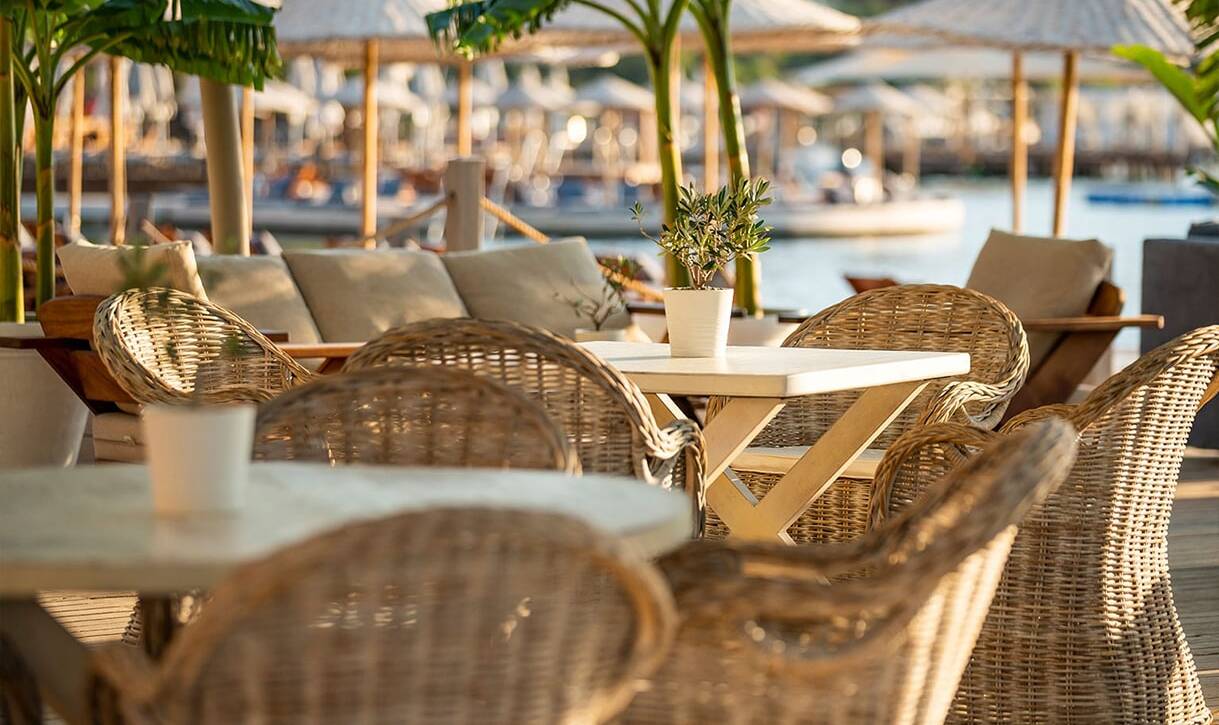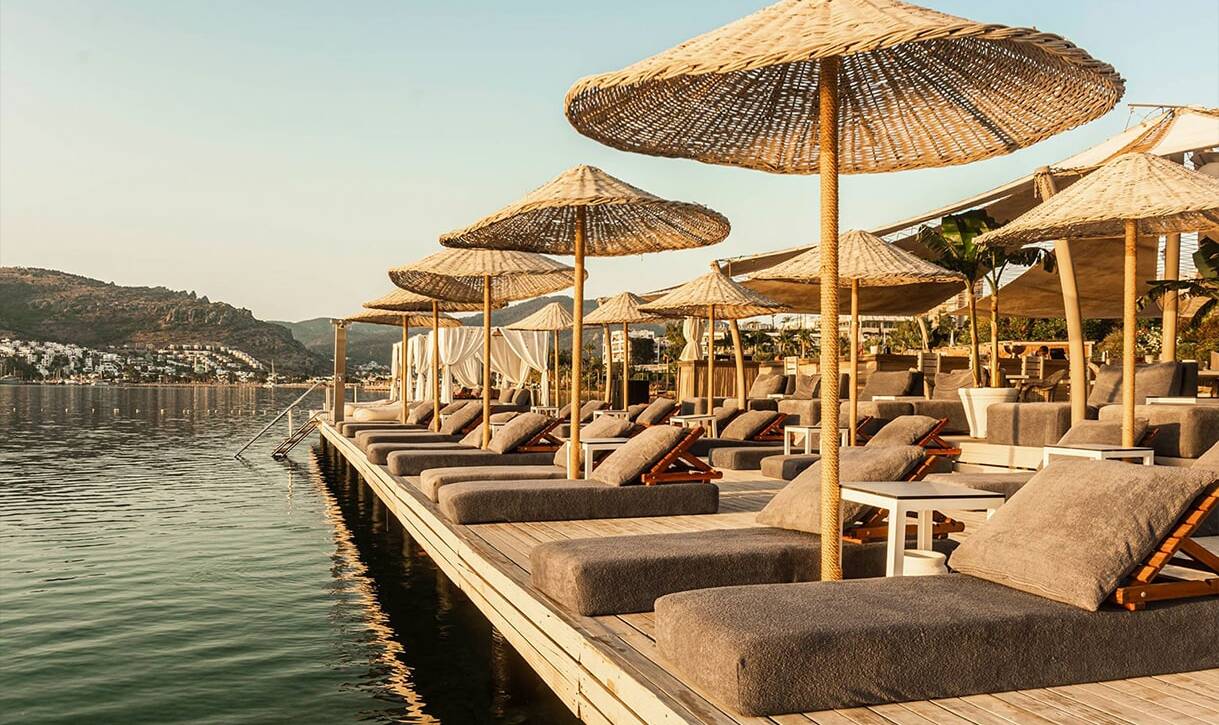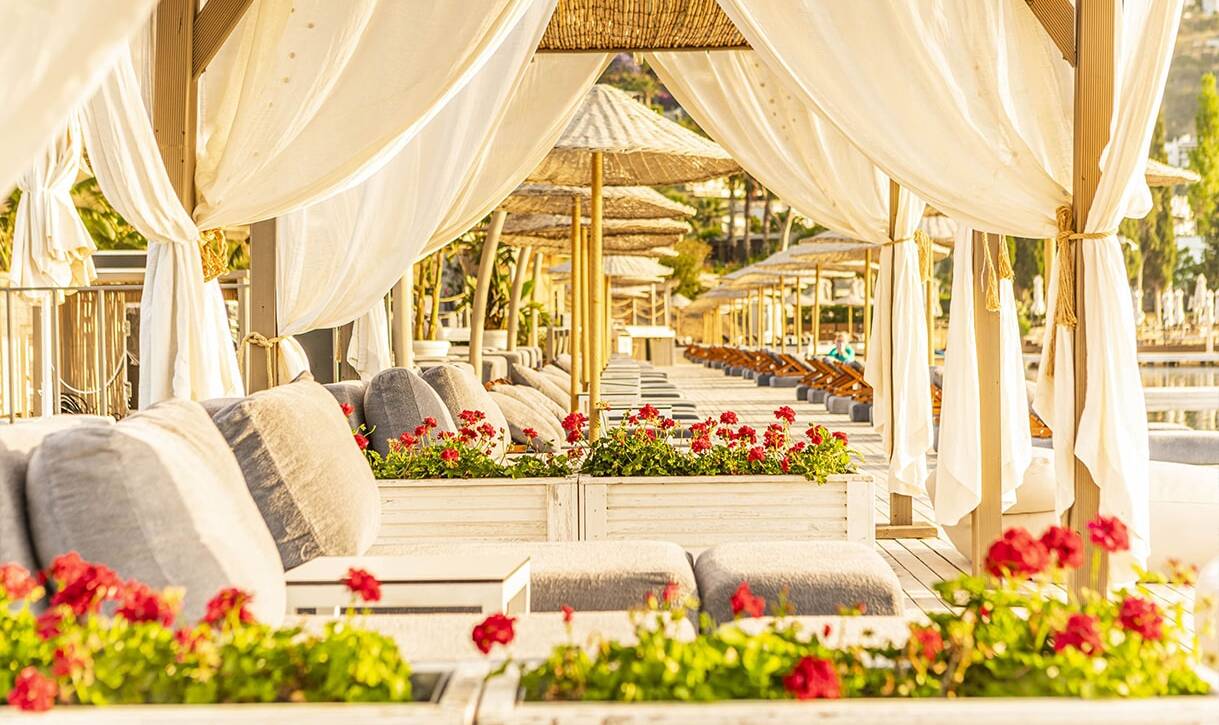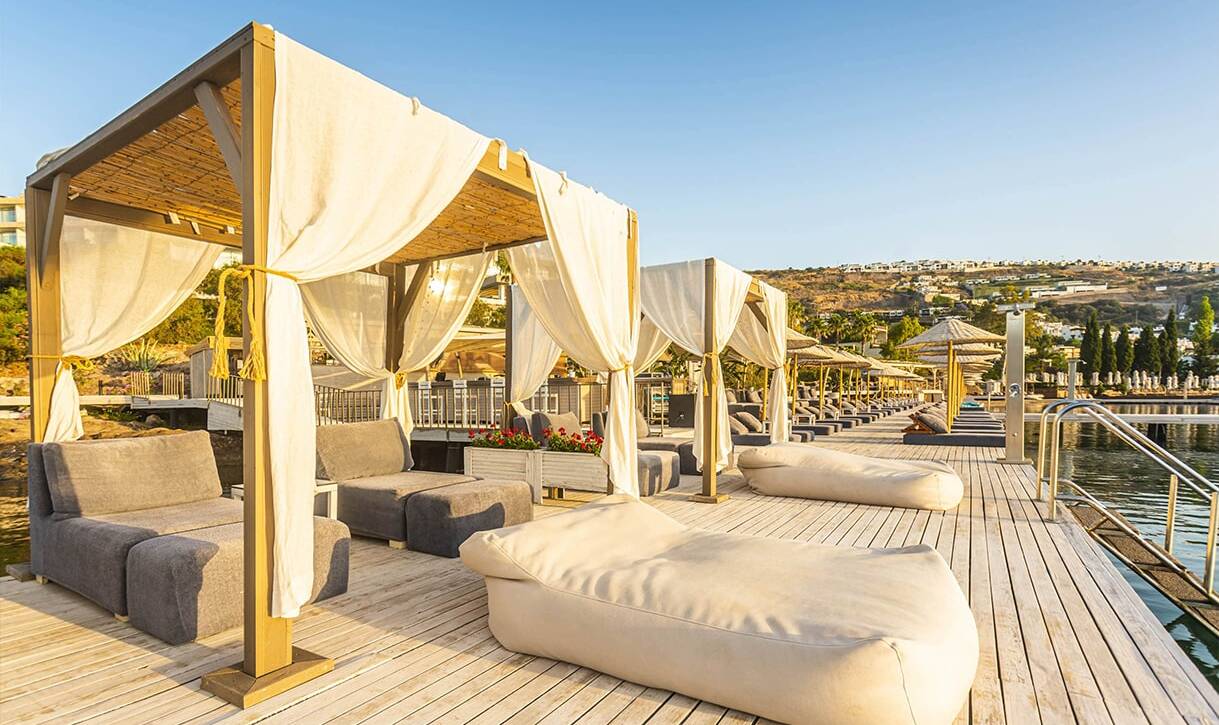 A perfect bohemian hideaway at Gundogan...
Our bar offers you the opportunity to create unforgettable memories with your loved ones in its cozy atmosphere, accompanied by magnificent cocktails and great DJ performances.
It offers service between
10:00 – 00:00
Reservation:
+90 549 827 80 19