Resembling a distant corner of paradise, Cape Bodrum is a lifestyle, if not much more...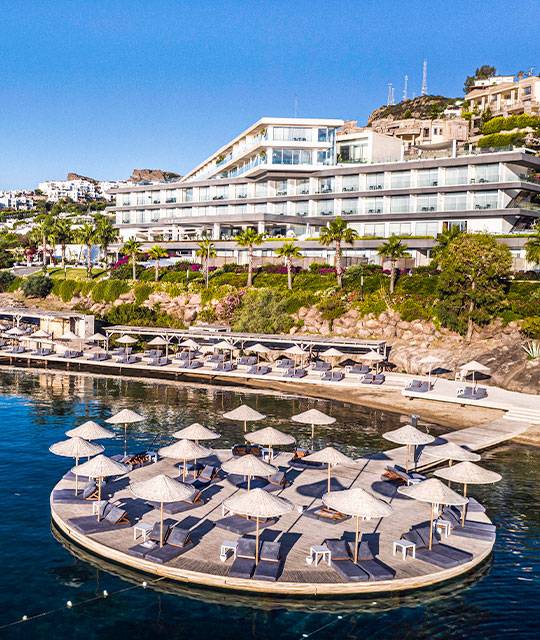 The Aegean coastline here is laced with bays and coves and Gundogan is one of the most ravishing ones. Cape Bodrum Luxury Hotel & Beach is right here with a perfect vista, offering a harmoniously blended luxury and nature for true relaxation. A calm cove, a spellbinding sunrise, serenity… And much more is here to enjoy. Totally renovated, Cape Bodrum is past your expectations; prepared to serve you in the best possible way.
Cape Bodrum offers 110 rooms and suites for your relaxation
Here the Aegean art of travel and hosting, distilled over centuries, come alive and surpass your expectations. Surprising are 53 rooms and suites, 29 of all are swim up. Food and drink stations rich with local produce. A superior sense of wellness provided with our Spa. Sports areas and facilities where a tranquil equilibrium of body and soul is achieved.
Artisan Café to socialize with our guests. An infinite pool that truly resembles an aquarium. In addition, our private beach with pristine waters. They all complement to your perfect vacation.
Surrounded by dozens of beauty and prime locations...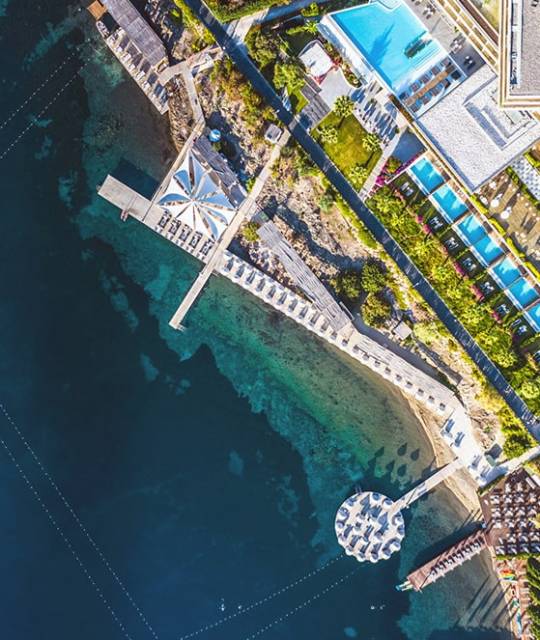 Our staff, courteous and vigilant at all times, is prepared to serve you in the best possible way.
Yalikavak Palmarina, one of the top marinas in the Aegean, is just 10 mins away from the premises. Turkbuku is 15 mins and Bodrum city centre is 20 mins only. Milas Airport is only 30 mins drive, all proofs that CAPE BODRUM is conveniently located.
Cape Bodrum Luxury Hotel & Beach definitely surpasses any description and offers you an impeccable vacation like no one before.